Sales and marketing teams are hyper-focused on bringing in new customers. What these goals typically don't include is a plan for keeping your current customers and subscribers happy and growing sales within that existing base. Subscriber profitability tends to increase over the life of a retained subscriber. At the core of AnswerOn's methodologies lies the technology and experience to not only predict churn-likely subscribers accurately, but to create individualized retention offers directed at high-risk, high-value subscribers. Partnering with AnswerOn allows you to strategically split your efforts between adding new customers and allocating resources to subscriber retention strategies.
Once you've determined to put resources and effort into keeping your current customers and growing their purchases during their life-cycle, the next step is to identify who among these subscribers is worth targeting. While it's tempting to say, "I want all of our customers to stay loyal to us and increase their purchases," it's not going to bring you the greatest return on your investment. Savvy advertisers know that their target audience shouldn't be "everyone," but instead should be targeted individuals that research indicates are most likely to purchase the product. The same concept applies to your subscribers. If you focus on your entire customer base, some of your time and effort will go to waste because some subscribers would stay customers regardless. Instead, you should focus only on the subscribers that are high-risk and volatile, the ones that can easily be pushed over the edge into leaving, but can also easily be convinced by the right offer to stay, saving you money and time.
Why is it important to be proactive with subscribers?
AnswerOn has found that many companies find themselves in a situation where they are being reactive instead of proactive when it comes to retaining their current customer base.
Once a customer has left, it's too late to react and try to bring them back; you've lost that opportunity to save them. If you are able to bring them back, you will still have spent more time and money on that customer than if you'd proactively kept them from leaving in the first place. When you have a proactive plan for keeping subscribers, you can identify when they are reaching that decision of leaving, and intervene with the right offer before they make that final decision to leave.
What is the financial impact of AnswerOn's Subscriber Retention Solution?
Increased revenue from reduced churn rates
Reduced cost of contacting subscribers by focusing only on high-risk subscribers
Optimized offers: High-cost offers are only offered where it's vital to retain high value customers
Increased ARPU by identifying potential cross-sell and up-sell opportunities
Extended customer life-cycle: Caused by interacting with customers at ideal moments before they enter into high-risk patterns of behavior
AnswerOn uses non-confidential customer data, statistical modeling, Meta Analytics™, Multi-Dimensional Offer Optimization™, and Risk Segmentation to:
Identify high-value subscribers who are likely to deactivate or who are disloyal and dissatisfied
Identify the key variables associated with a subscriber's loyalty score computation
Produce loyalty campaigns that extend individualized retention offers to high-risk, high-value subscribers
Evaluate and analyze the effectiveness of existing customer retention campaigns
Multi-Dimensional Offer Optimization™ (MDOO) is a proprietary technology that simulates the impact of potential interventions. As a result, the most effective offer is always delivered to a targeted subscriber. The MDOO offer engine maximizes the impact of each individual campaign by increasing acceptance and targeting high-risk characteristics of customers with the correct offering.
 Total Life-cycle Management
The AnswerOn Solution approaches subscriber loyalty solutions with the premise that a loyal subscriber yields higher profits through:
Revenue growth
Lower operating costs
Referrals
Premium pricing
AnswerOn's Solution is a unique total life-cycle management process that identifies critical moments in the customer life-cycle and the right offer to present to the right subscribers at the right moments to boost loyalty.
Customer Results:
Average reduction in Monthly Churn rate – 95 basis points
Average revenue generated by churn reduction – more than $11 million
Revenue generated from retention acquisition offers – more than $200 million
Average Return on Investment – 90 days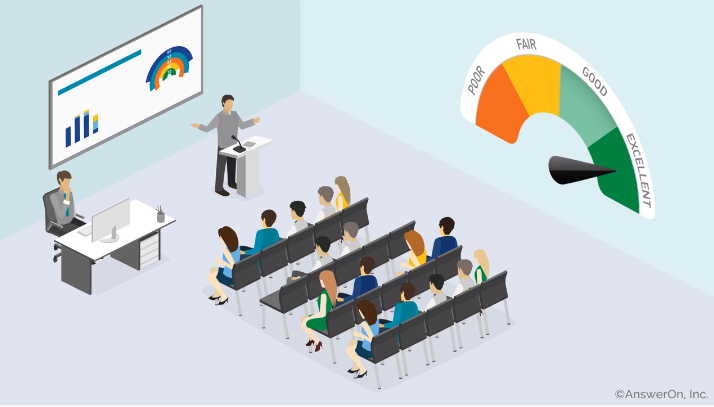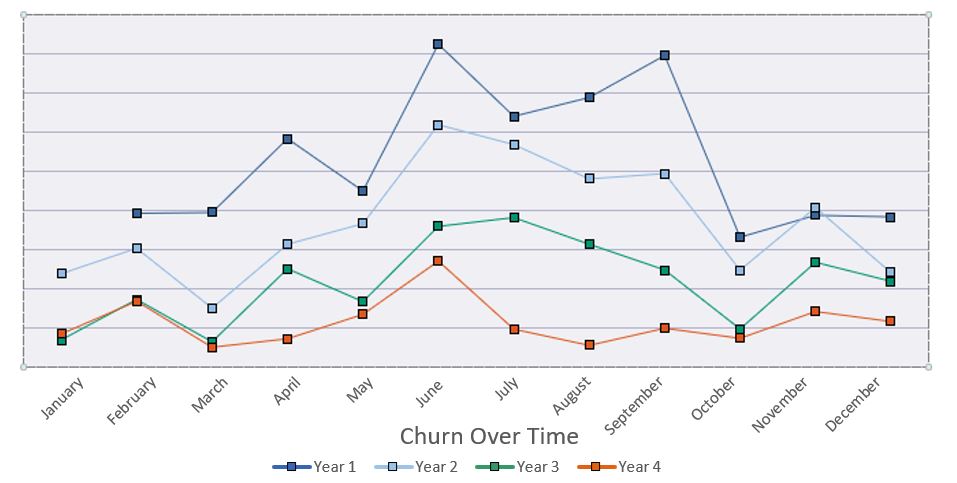 One customer's decreasing attrition, or churn, rate over the four years of working with AnswerOn.
White Paper – "The AnswerOn Solution for Customer Retention"
Wondering how AnswerOn completes the process described above and what it would look like for you to start a Subscriber Retention program with AnswerOn? This white paper outlines the process for beginning a retention program with AnswerOn and includes a detailed listing of the features of an AnswerOn Retention Solution program.

Read Now »
Case Study – "Dobson – AnswerOn Customer Success Business Case"
AnswerOn Solutions have saved Dobson Communications close to $300 million over 4 years. Using AnswerOn as a trusted advisor and partner, Dobson had the necessary tools to reduce customer attrition (churn) and increase profitability.
Lifeline Subscriber Retention Program – Results from Real Customers
Working with Lifeline companies over the years, AnswerOn has seen reductions in churn with the Retention Program. View real results from real companies to understand how the AnswerOn Solution works over time.