Industry Expertise Merged with Innovative Technology
Founded in 2001 and comprised of an exceptional management team with a combined 100 years of practical experience in the service provider industry, AnswerOn is dedicated to creating actionable loyalty solutions with high success rates and long-term sustainability. Having served in position responsible for loyalty and retention management, the AnswerOn team is passionate about merging industry knowledge with analytics for actionable loyalty and retention management solutions.
Sustainability of Results
Where the common result in the field of predictive analytics is a short-term churn reduction (4-6 months), AnswerOn surpasses the norm with clients who continue to see a demonstrable return on investment more than three years after implementing with AnswerOn's Total Lifecycle Management solutions.
A Partnership Approach
The AnswerOn team believes in a relationship that extends beyond consultation by pledging success. We take ownership of the challenge to proactively manage subscriber loyalty and see ourselves as an extension of your Customer Operations and Marketing departments.
---
Management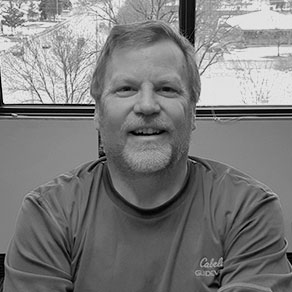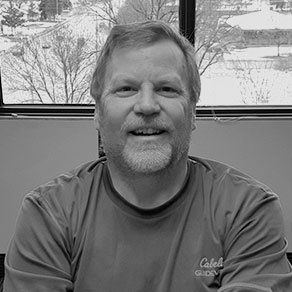 Eric Alan Johnson
Chief Executive Officer, President and Chairman of the Board
Mr. Johnson founded AnswerOn in September 2001 and has served as President, Chief Executive Officer, and Chairman since its inception. Prior to founding AnswerOn, from August 1997 to August 2001 Mr. Johnson founded Athene Software, Inc. and served as President and CEO. Athene Software developed and licensed Advanced Predictive Technology software applications to the Telecommunications and Internet Service Provider industries centered on Customer Relationship Management (assets acquired by CSG Systems in September 2001). From July 1991 to August 1997, Mr. Johnson founded Coral Systems and served as the President, Chief Executive Officer, and Chairman. Coral Systems developed the market leading anti-fraud software application for the wireless telecommunications industry. Coral Systems was acquired by LightBridge, Inc.

---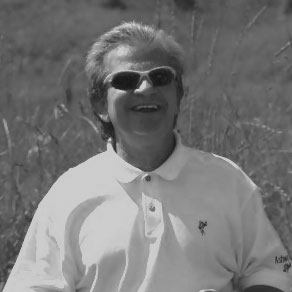 Don Kainer
Chief Operating Officer
Mr. Kainer has extensive experience in the software industry with both Fortune 500 and start-up companies. Mr. Kainer brings to AnswerOn both executive management and hands-on experience in sales, marketing, product development, and operations. He has developed new business for independent software start-ups, as well as new divisions within existing companies. Mr. Kainer has successfully integrated research and advisory roles into business models in order to capture early adopter market share. Positions that Mr. Kainer has held include Vice President of Marketing, Sales, Product Development, and Customer Services for Visual Numerics; Director of Product Development, Data Mining, and Customer Implementation for Athene Software; and Director of Product Development and Data Mining for CSG Analytics. Mr. Kainer has a B.S. in Mathematics and Computer Science and an MBA from the University of Houston.
---
Ross Mitchell
Vice President of Sales
Mr. Mitchell joined AnswerOn as the Vice President of Sales in January, 2006. Mr. Mitchell brings to AnswerOn over 20 years experience in the Wireless Industry. Prior to joining AnswerOn, Mr. Mitchell served as President for Wireless, That's it! (WTI), a wireless retailer. During his time at WTI, Mr. Mitchell grew the company from 6 to 30 stores with revenues exceeding $14 million. Prior to that Mr. Mitchell was co-founder of Athene Software where he served as Vice President of Sales. Athene Software developed and licensed advanced predictive technology software applications. From 1990 to 1997 Mr. Mitchell served in various senior management roles with companies that are now Verizon Wireless.
---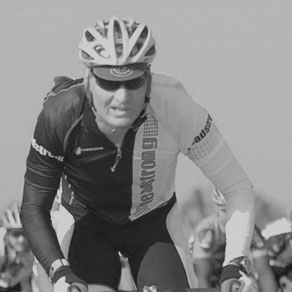 Jon A. Limbird
Director
Mr. Limbird has served as a Director of AnswerOn since October 2001. He was most recently the COO of Affinity Internet, Inc., the leading web hosting service provider to the SMB marketplace. Previously, Mr. Limbird was the Executive Vice President of Strategy, Product Management, and Marketing for Sema Telecoms, Inc., a telecommunications company formed by the merger of LHS Group and Sema. From 1996 to 2000, Mr. Limbird was an Executive Vice President and Chief Technology Officer at LHS Group where he was responsible for Corporate Strategy as well as Mergers and Acquisitions. From 1980 to 1996, Mr. Limbird worked for Data General Corporation, serving as Director of Systems Integration and Professional Services for the company's North American Division. Mr. Limbird currently provides strategic and operational consulting to private equity and high technology firms. In addition he spends considerable time designing and building furniture in his wood shop.
---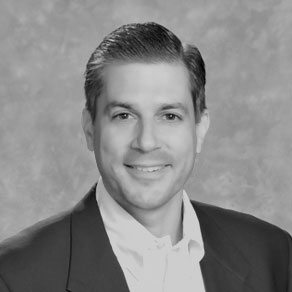 John Ranieri
Director
Mr. Ranieri has served as a Director of AnswerOn since October 2001. Mr. Ranieri has extensive experience in the areas of corporate finance, strategic development, and mergers and acquisitions. He has worked at major financial institutions such as Morgan Stanley & Co. and Goldman Sachs & Co. He is currently the Chief Financial Officer for Revol Wireless. Mr. Ranieri also served as a Director of Athene Software. Mr. Ranieri received his MBA with a dual major in Finance and Strategic Management from The Wharton School and a BA, with summa cum laude honors in Biology, from Dartmouth College.
---
Dr. Michael C. Mozer, Ph.D.
Scientific Advisor
Prior to serving in an advisory role with AnswerOn, Dr. Mozer served as the Chief Scientist for Athene Software. Dr. Mozer has been a Professor at the Department of Computer Science and Institute of Cognitive Science at the University of Colorado, Boulder since 2000. Prior to that, Dr. Mozer was an Associate Professor at the same institution and a Postdoctoral Fellow in the Departments of Psychology and Computer Science at the University of Toronto. Dr. Mozer's research involves real-world applications of machine learning.