AnswerOn uniquely combines both predictive and prescriptive analytics to identify high-risk targets and to determine specific actions that are most likely to keep each individual target from leaving. In addition, AnswerOn partners with our clients by providing the experience and support needed for success, all while working within your already existing infrastructure.
AnswerOn has been great partners in our business. They hit the ground running and have attacked the project with enthusiasm and a real desire to understand the intricacies of our company and industry. Through their diligence, they were able to provide very actionable data with an incredible ROI.
Todd Coughlin, West Corporation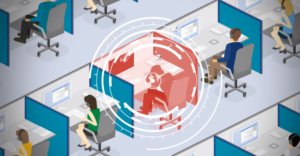 Our primary business concentration is in working with call centers to retain their at-risk agents. We also use a similar predictive model strategy to help other customers in the telecommunications and security industries with subscriber and customer-based retention.
---
We have heard many call centers express the idea that losing agents and the thousands they spend on recruiting and training are just "costs of doing business." However, when you partner with AnswerOn, you can overcome these industry issues. AnswerOn can identify which agents are most at-risk of leaving and can help your managers have meaningful, structured conversations with these agents to keep them from leaving, reengage them for the work at hand, and increase their customer service scores. Partner with AnswerOn and reverse the tide of people leaving and bolster your ROI.
---
AnswerOn's People Analytic offering is paired with our Call Center Agent Retention solution to maximize your understanding of your agents and the effect of your call center policies on agent attrition. Dive deeper into understanding the human interactions behind the data and discover overarching patterns, and specific individual patterns, that can lead to a reduction in attrition.
You've worked hard to earn your best customers, so don't ignore them while on the hunt for new ones.  AnswerOn will create individualized retention offers directed at your high-risk, high-value subscribers.