Call Center Agent Retention
Improving agent retention & performance through PRESCRIPTIVE ANALYTICS
Attrition rates at call centers can be very high, sometimes reaching up to 400% per year. Customer service is the essential lifeblood of the call center industry. We know that one of the largest struggles for call center site leaders and managers is how to proactively identify the Customer Service Representatives (CSRs) that provide excellent customer service, but who are also contemplating quitting. 
How can you know what specific conversation to have with an at-risk agent, at the right moment, so they decide to stay?

15-30% average reduction in attrition per year
Some warning signs of attrition are straight-forward, but many others are hard to detect without the use of analytics. AnswerOn uses data on a person to person basis — meaning we look to see if an individual is trending towards disengagement relative to their normal behavior.

Visible ROI within 60 days
After data discussion and delivery, AnswerOn can deploy your tailored solution in 60 days. AnswerOn offers a 60-day money-back guaranteed Pilot program to develop your specific predictive model.

10-25% reduction in training costs
Replacing an agent is not a small or incremental cost to your business. Every agent lost incurs costs in recruiting, training, and time spent allowing the replacement to come up to the efficiency level of the agent that left. Address agent attrition and reduce business costs.

Significant KPI improvements
As you begin to implement the AnswerOn solution, you will see more benefits beyond retention of your high-risk agents. You will see increased performance, productivity, and a change in the culture of your team.

Individualized and Actionable
Unlike "one size fits all" solutions for your entire call center, the data you receive from AnswerOn is specific to an agent and actionable, so you know who to intervene with, when, and what topic to address with the agent.

Cloud-based & No Infrastructure Changes
AnswerOn builds models off the data you are already collecting at your call center and never requires any confidential data. All data can be delivered and stored on our secure servers. Our Customer Portal is cloud-based and accessible from any device or browser.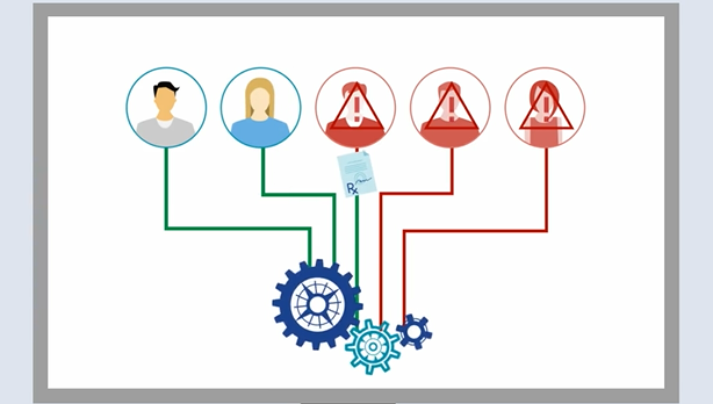 AnswerOn partners with each of our clients to go beyond simply providing insights into why CSRs are considering leaving, but also to help managers proactively intervene with coaching packages or incentives to re-engage high-risk agents. These coaching packages or incentives are assigned to specific individual agents and help managers have focused interactions with the right agent at the exact right moment they need it.
Equipping managers and team leaders with actionable analytics in an organized system can help a good manager become even better. They cannot be everyone at once, but given the tools of who to talk with and why, managers and team leaders become the key to increasing employee engagement, productivity, and retention.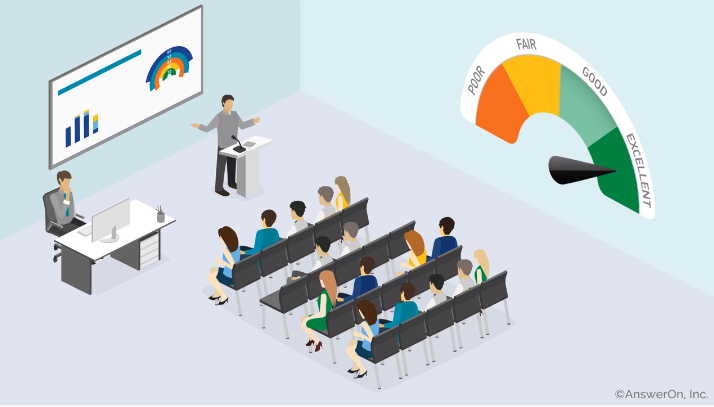 This graph demonstrates the effect of the AO Call Center Retention program on the churn rate of a specific call center customer over time.
Use video controls to enlarge graph.