Real Results from Real Customers
Churn Reduction Over 4 Years
Targeted Offers before Inactivity
Non-Taker vs. Taker Churn Rates
Historical Churn
Churn Reduction Over 4 Years
Midwest Wireless:
Size: 150,000 – 250,000 Customers
Products: Wireless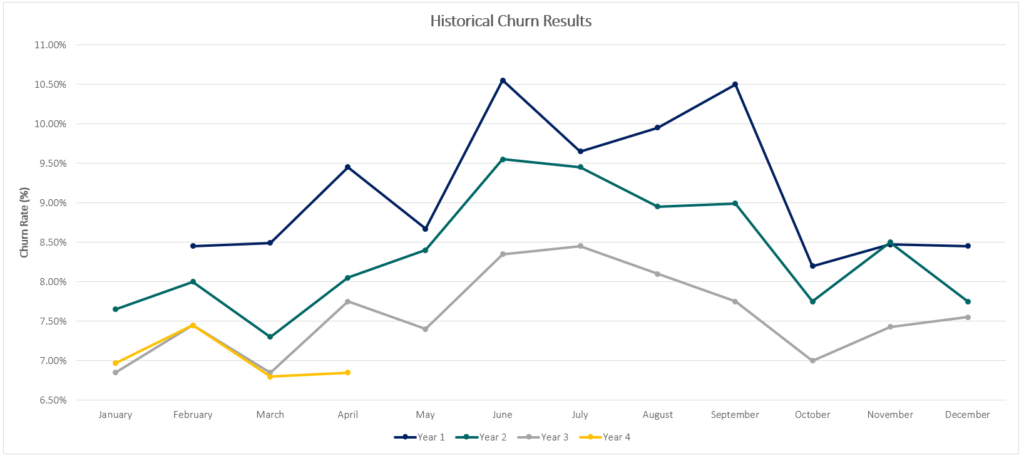 The above graph is a snapshot of 4 years of partnership with AnswerOn. In that time, AnswerOn's client saved over $12 million by retaining customers who would have otherwise left. 
As seen above, this client observed an average of an 80 basis point reduction in year-over-year churn. Every campaign they launched during this four year period was profitable and cash-flow positive.
Using targeted offerings this customer has seen take rates up to 60%.
Targeted Offers before Inactivity
Non-Taker vs. Taker Churn Rates
Historical Churn
Overall Program Specifics