By: Pamela Ramon, Office Manager
Direct from Longmont, CO, here are the latest happenings in our AnswerOn June Scoop:
No longer an intern: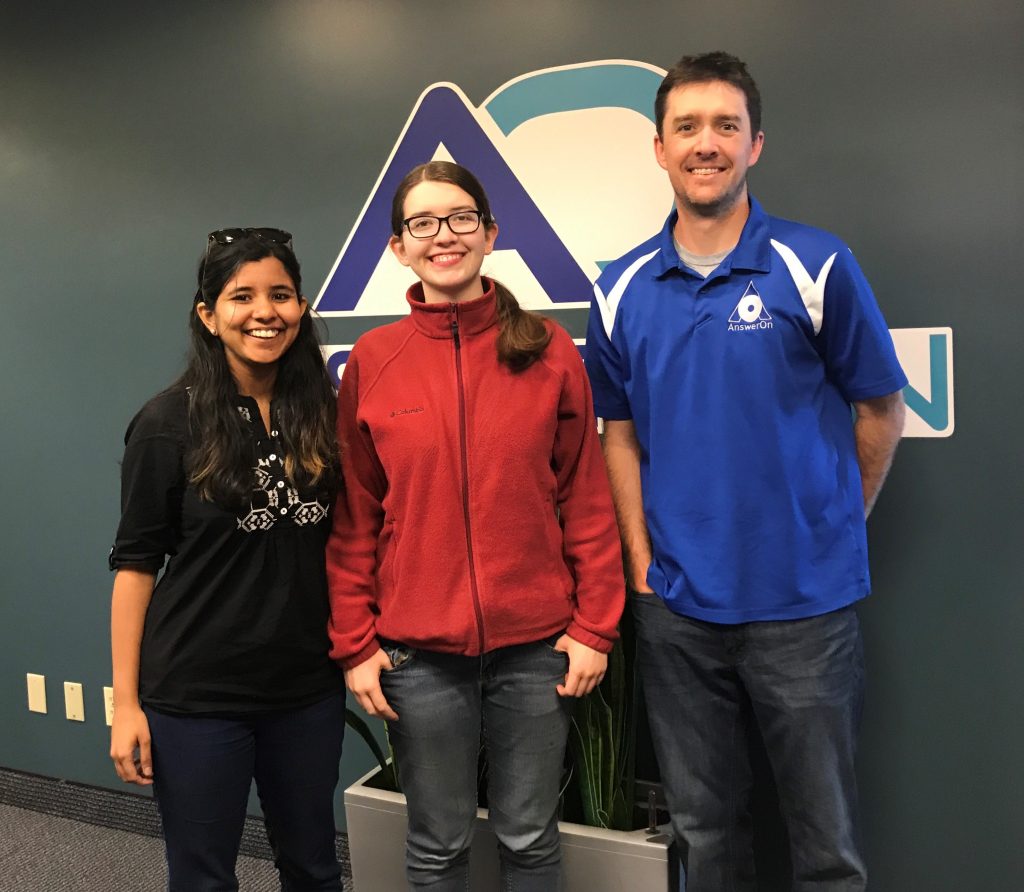 On June 1st, AnswerOn was delighted that Rachel Bauer moved from being a Project Management Intern to become our newest full-time Project Analyst! Rachel has been working diligently since being hired in September 2016 to make our Business Objects reporting the most effective it can be and to help with weekly analysis for customer's ROI. She is most excited to be working on keeping customer-facing reports up-to-date now and will be focusing on analytics. Congratulations Rachel!
Big Promotion:
Also, in June, AnswerOn promoted Craig Montgomery from Account Executive to Director of Sales! We're so excited to see Craig take on this new director role and continue to increase AnswerOn's benefits to customers. He joined AnswerOn back in 2008 and is looking forward to taking on the challenge of this new position! Way to go Craig!
Academic Honors:
Our Engineering Intern, Shruthi Sukumar, graduated this May with her Master's in Electrical Engineering! AnswerOn is so proud of Shruthi and her hard work in achieving this high accomplishment from the University of Colorado at Boulder. Shruthi's Master's thesis was focused on the area of Optimal Control and Decision Making. Shruthi presented some of her associated Master's work at the Reinforcement Learning and Decision-Making conference in Michigan this past weekend, before going on to start her new PHD program with the Computer Science Department at CU Boulder in the fall! Thank you for all the insights and work you have given to AnswerOn over the past two years Shruthi!